about ER0024
This "ER0024" development took about 20 years. This electronic device has a great effect on the vehicle engine. It is to reduce fuel consumption and stabilize and maintain its action. During the development period, "ER0024"was highly evaluted by the ministry of land, infrastructure, transport and tourism of Japan. Electronic functionality is a different approach from other products, and it is a prodacut from a complentely new idea. The principle is that the power of electrons has a major effect on the gasification of fuel and incomplete combustion approaches 0%.
After a few years of on-site verification and improvement after completion, and finally we could succeed on 2019.
Great effect of ER0024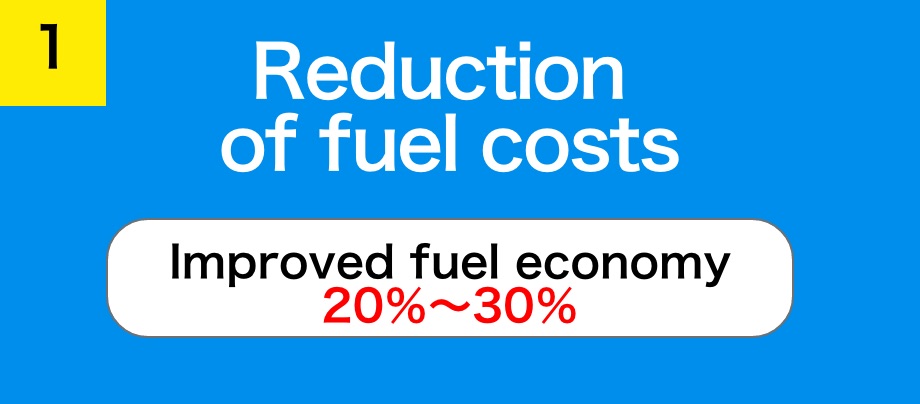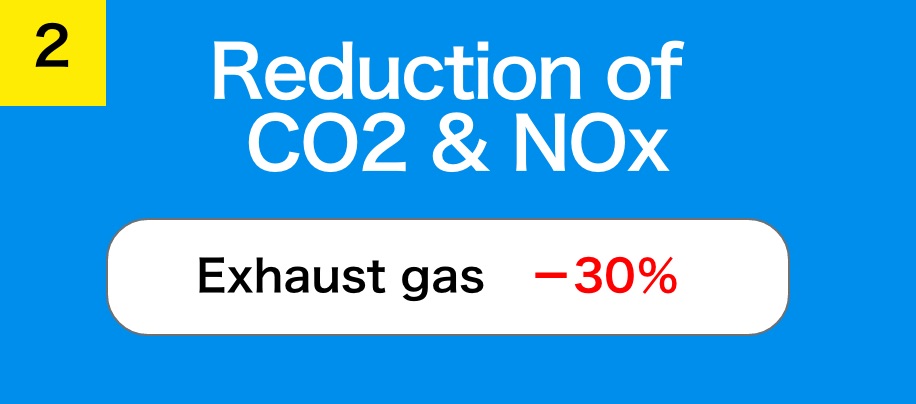 ● Reduction of significant fuel cost  … Increase profit
● Initiatixe for emvironmental Issues … Implementation of solutions
● Implovement of working evironment
Construction of ER0024
his device "ER0024" requires a 12 or 24 volt power supply.The effect is produced by the electrons generated from thisdevice. It is possible to homogenize the gasfied fuel molecules in an extremely small and instantaneous manner. And you can draw out the power of the fuel 100% and eliminate incomplete combustion.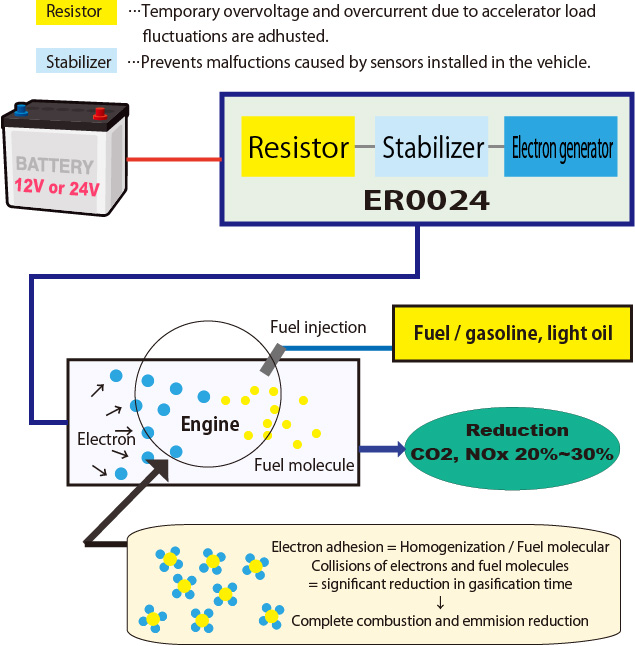 Validation data of ER0024
■Vehicle type ISUZU / 10t / Trailer
※This data was automatically analyzed by ISUZU co.ltd.
●ER0024 / before installation
Term

15, Apr 2019

Times

32 hr

Fuel cost

41,000 JPY

Mileage

1,497km

Fuel consumption

406L

Average

3.7km

Environment
Discharge

CO2

NOx

382t/Y

390kg/Y
●ER0024 / after installation
Term

5, Aug 2019

Times

32 hr

Fuel cost

27,000 JPY

Mileage

1,260km

Fuel consumption

268L

Average

4.7km

Environment
Discharge

CO2

NOx

253t/Y

244kg/Y
●Result
Times

Same time

difference

7,290yen

Mileage UP

+1.0 km


27.0% UP

Environment
cut

CO2

NOx

129t/Y 34%

146kg/Y 37.4%
■Reference photo / Installation of test
Installation is very easy. Simply take power from fuse box and ground the lead from the device "ER0024" to the top of the engine.
*Reference / Installation Manual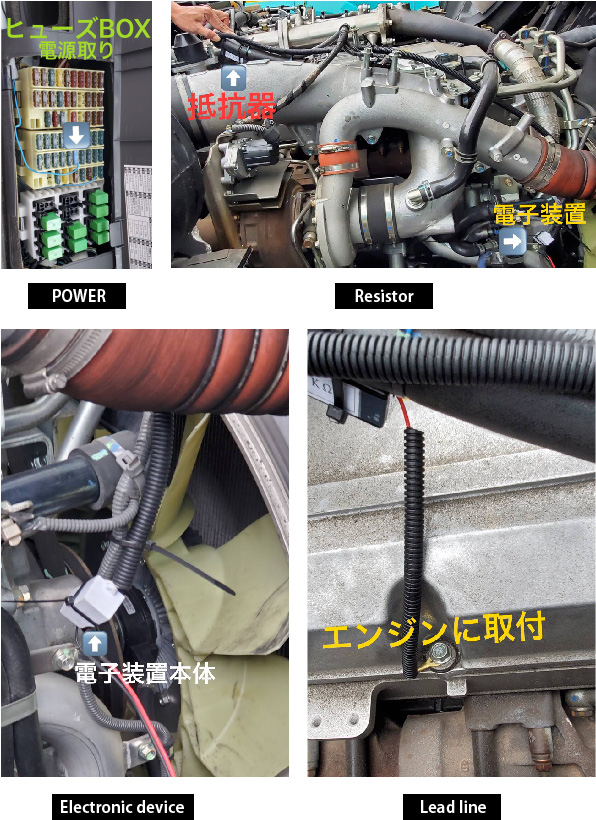 The above reference photo is when the test is installed. Currently, we are proceeding with packaging that integrates the three parts into one box. It can be installed with this product from middle of November 2019.
Plan of ER0024
■ Domestic in JAPAN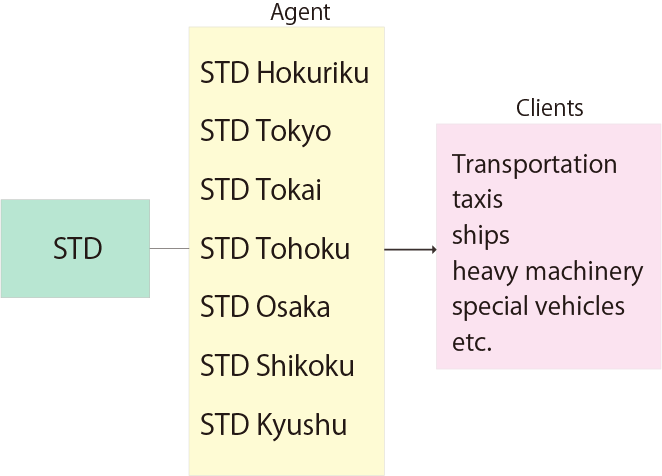 For the spread in Japan, a base is set up in each district. We are looking for distributors in each district from October 2019. Expand to a wide range of industries and fields without limiting the business district.
As clients, companies with large fuel costs and national organizations such as the Self-Defense Forces will be planned.
Based on our experience in Japan, we will promote enlightenment overseas.
■ International